How to Take Care of Invisalign Aligners?
Posted by SUN PARK DENTAL on May 19 2022, 09:28 AM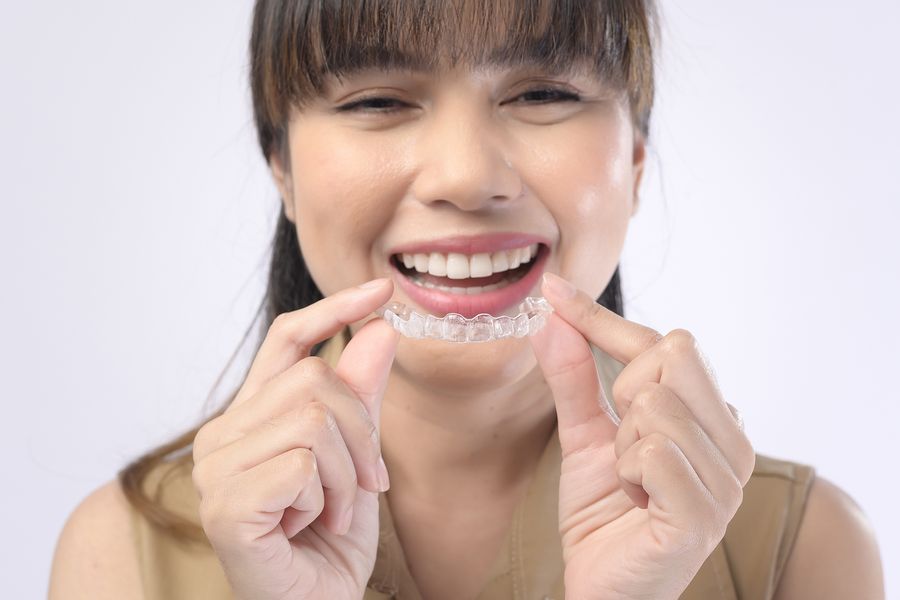 Invisalign aligners are made of clear plastic. Because they're clear, you may think that they're stain-resistant, but they're not. Since aligners are made of plastic, they become discolored over time and need to be taken out while you eat.
Advantages of Invisalign
Invisalign is popular because it can treat overbite, crossbite, overcrowding, gaps between teeth, and underbite.
Invisalign offers the most discreet orthodontic treatment option. The clear aligners allow you to straighten your teeth without anyone noticing. 
Invisalign aligners are also very comfortable. They consist of smooth plastic that doesn't irritate your gums.
Invisalign uses clear, custom aligners of BPA-free plastic to straighten teeth instead of metal brackets and wires.
Invisalign aligners are removable, which makes eating and brushing easier.
Invisalign aligners are custom-made for a patient's teeth, and each aligner gradually shifts teeth into the desired alignment.
How do I get started with Invisalign?
Getting started with Invisalign is easy! After your initial visit, we will begin planning your treatment. Invisalign treatment uses advanced 3-D computer imaging technology to depict your complete treatment plan, from the initial position of your teeth to the final desired position. This allows you to see the final positions of your teeth before beginning treatment.
Once your treatment has begun, you will use a new set of aligners approximately every two weeks, moving your teeth into a straighter position step-by-step until you have a more beautiful smile.
How do I keep my Invisalign Aligners clean?
Invisalign aligners should be worn 20 hours a day. They should only be removed to eat or during brushing and flossing.
Invisalign aligners should only be removed when eating, drinking anything other than water, or flossing and brushing teeth. However, Invisalign aligners should be removed before brushing teeth.
When removing the aligners, it is essential to do so slowly and carefully. If removed too quickly, the aligner may pop off of a tooth.
If aligners do not fit properly, they can cause pain or soreness. If aligners are painful, they may be too loose or too tight.
If aligners do not properly fit into a patient's mouth, they can cause pain or soreness. If aligners are painful, they may be too loose or too tight.


Call us 916-435-1155 or schedule an online appointment with Dr. Nguyen for a consultation at our office in Rocklin, CA.