Laser Treatment - Everything You Need To Know
Posted by SUN-PARK DENTAL on Jan 7 2022, 06:34 AM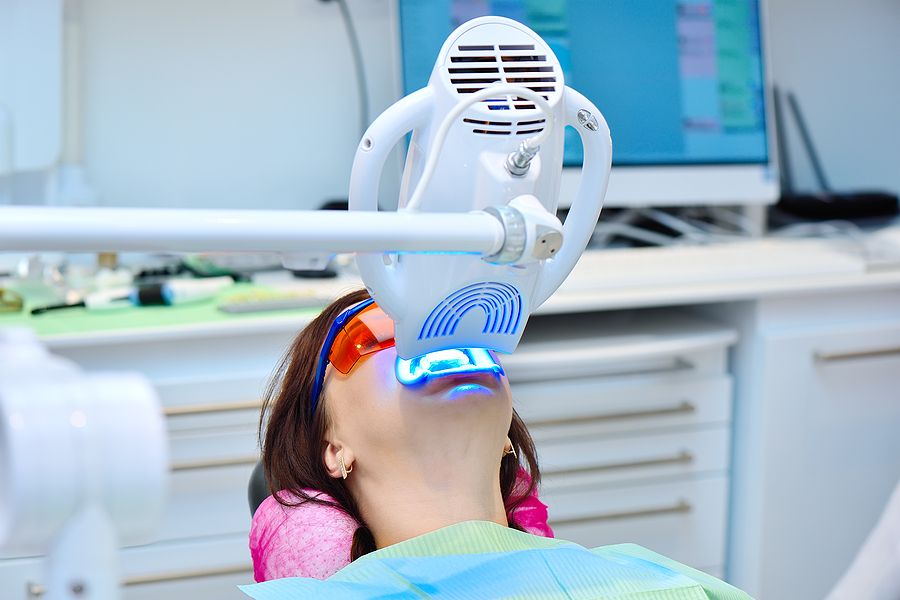 At Sun-Park Dental, we are dedicated to helping our patients receive the best and high-quality dental care in a comfortable dental setting. We keep up with all the advancements in dentistry to make it possible, and one of them is the use of lasers in dentistry.
Laser Dentistry
LASER, or "light amplification by the stimulated emission of radiation," forms light energy in a narrow and focused beam. This laser light delivers a reaction when it strikes tissue, permitting it to remove or reshape the tissue.
Benefits of Laser Dentistry
Makes procedures minimally invasive and eliminates the need for stitches.
Allows performing dental procedures without anesthesia.
The high-energy light beam from the laser helps clot out exposed blood vessels, thus minimizing bleeding.
The high-energy beam sterilizes the treatment area and reduces the risk of infections.
The laser allows the dentist to perform procedures precisely, minimizing any damage to the surrounding tissue. 
The laser helps faster healing of wounds and tissue regeneration.
Maximize patient comfort, minimize pain and accelerate recovery time.
Applications of Laser in Dentistry
Hard tissue procedures
Cavity detection: Lasers can trace the evidence of tooth decay and detect cavities in their initial stages. 
Tooth preparations: During dental fillings, laser eliminates the need for local anesthesia and traditional drills. 
Treating tooth sensitivity:Dental lasers can treat sensitive teeth by sealing the tubules on the tooth's root.
Soft tissue procedures 
Treating a gummy smile: Dental lasers treat gummy smiles by reshaping gum tissue. 
Treating lip adhesions: If the frenum is shorter, it is a type of lip adhesion that can cause speech and dental development difficulties. A Laser frenectomy can treat this. 
Crown lengthening: Lasers can be used in crown lengthening where gum tissue and bone are reshaped for healthier tooth structure. This is performed to support the placement of restorations on the teeth.
Treating tongue frenulum attachment: Dental lasers are helpful for children with a restricted frenulum.
Other laser procedures 
Removing benign tumors: Lasers can remove tumors from the mouth through a pain-free method.
Treating obstructive sleep apnea: Lasers can treat sleep apnea by reshaping the throat and relieving breathing problems. 
TMJ treatment: Dental lasers can reduce pain and inflammation in the temporomandibular joint.
Nerve regeneration: Lasers can accelerate the regeneration of damaged nerves, blood vessels, and scars.
Treating cold sores: Lasers help treat cold sores by reducing pain and minimizing healing time. 
Teeth whitening: Lasers are helpful to speed up the bleaching process in teeth whitening procedures.
Call Sun-Park Dental at (916) 435-1155 or visit 5400 Park Drive, Rocklin, CA 95765 for more information and consultations.